The effects of marijuana fade quickly, but the drug can be detected in the body for weeks and sometimes longer. The amount of time the active ingredients and breakdown products of weed remain in the system can range from a few hours to 90 days, depending on how often or how much marijuana the person has been using.
Although a number of states in the U.S. have active medical marijuana laws and recreational use of marijuana for adults over the age of 21 is legal in 11 states, Washington, DC, the Northern Mariana Islands, and Guam, the federal government continues to classify marijuana as a Schedule I controlled substance.
Cannabinoid Screen and Confirmation (Urine)
Does this test have other names?
Marijuana screen, drug abuse screening test (DAST), marijuana drug test (urine), drug abuse test
What is this test?
This is a 2-part urine test to look for delta-9-tetrahydrocannabinol, or THC. THC is the active ingredient in marijuana. The test can find out if THC or related chemicals from marijuana called metabolites are in your urine. The test is considered quite accurate. You may have to do the urine test in a healthcare provider's office or with a technician present.
Why do I need this test?
You may need this test as a requirement before being hired for a job. You might also have this test if you are showing signs of drug abuse. Your healthcare provider may also give you this test to monitor drug abuse treatment and to quickly look for any signs of relapse. Regular testing may help you recover from drug abuse more successfully.
What other tests might I have along with this test?
Your healthcare provider may also order tests on samples of your hair, saliva, sweat, or blood.
What do my test results mean?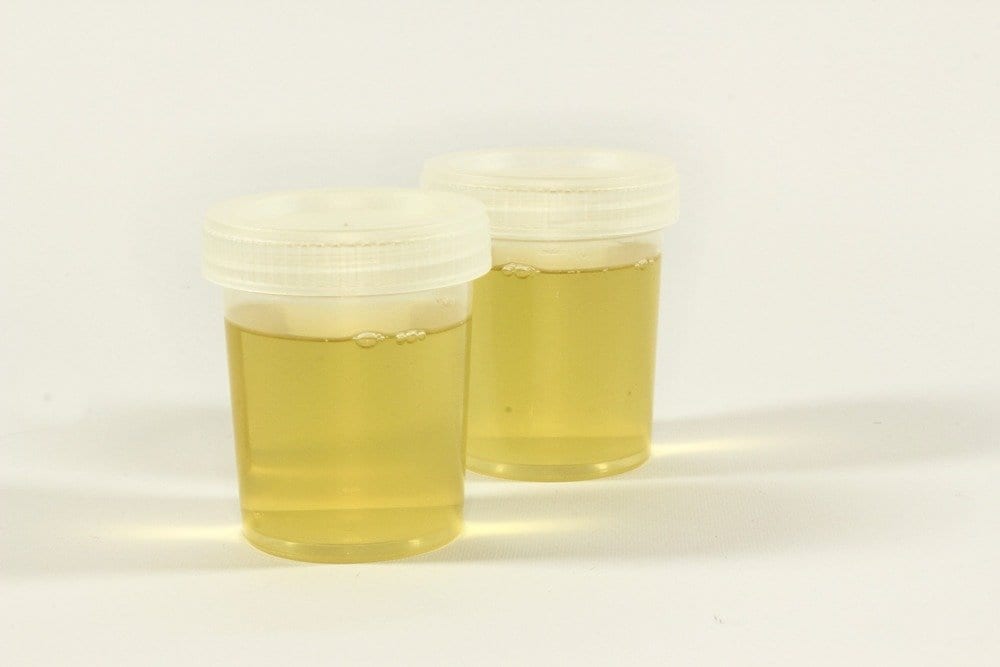 Test results may vary depending on your age, gender, health history, the method used for the test, and other things. Your test results may not mean you have a problem. Ask your healthcare provider what your test results mean for you.
A positive result can mean recent and past marijuana use. The urine marijuana test will be positive if the amount of THC in the sample is more than 50 nanograms per milliliter (ng/mL). If you use marijuana but your test is negative, it could be because your THC levels are below this level. A confirmation test can be done by a more sensitive method if the screening test is positive. Confirmation tests are done to be certain that the original test result is a true result. It is done to make sure the result was not caused by a medicine or other substance affecting the test.
Urine tests can't show the exact day or hour that marijuana was last used. This is because THC can stay in your system even after you've stopped using marijuana. THC can linger on average up to 10 days for a casual user. It stays in your system for 2 to 4 weeks if you use marijuana often, and more than a month if you use it more often.
How is this test done?
This test needs a urine sample. You may need to give the sample with a medical staff member or technician in the room.
Does this test pose any risks?
This test poses no known risks. But the results may affect your job or legal standing.
What might affect my test results?
Medicines used to treat nausea from chemotherapy, such as dronabinol, give positive test results. Cannabidiol (CBD) found in a medicine used to treat seizures and some herbal supplements may also give positive results. CBD comes from the marijuana plant and may have some THC. Tell your healthcare provider if you've been taking these medicines. You may be asked to give proof you have been prescribed the medicine.
How do I get ready for this test?
You don't need to prepare for this test. Be sure your healthcare provider knows about all medicines, herbs, vitamins, and supplements you are taking. This includes medicines that don't need a prescription and any illegal drugs you may use.
Medical Reviewers:
Chad Haldeman-Englert MD
Kenny Turley PA-C
Maryann Foley RN BSN
How Long Does It Take to Feel the Effects?
The effects of marijuana can vary from person to person. Some people may feel euphoric and relaxed while others feel anxious and paranoid. In other cases, people report feeling "dopey" and experience a loss of interest in activities or an inability to grasp concepts.
The chemical in marijuana that makes you feel "high" is tetrahydrocannabinol, also called delta-9-THC or simply THC. It enters the body's bloodstream rapidly after smoking marijuana.
If marijuana is ingested orally rather than smoked, it takes longer to be absorbed into the blood, usually from 20 minutes to an hour and a half, but this can vary based on the amount taken as well as physiological factors such as absorption and rates of metabolism and excretion can influence drug concentrations in circulation.1
Effects can be far-ranging depending on the strain, method of consumption, and amount and can include the following:
Dry mouth
Swollen eyelids
Bloodshot eyes
Pleasurable body sensations
Increased appetite ("the munchies")
Relaxation
Stimulation
Distorted perception (sights, sounds, time, touch)
Loss of coordination
Trouble with thinking, memory, and problem-solving
Increased heart rate
The short-term effects of marijuana on memory, learning, problem-solving, and coordination last for one to two hours, with some lingering effects for up to 24 hours. It's been shown to impair your driving performance for up to three hours, according to the National Highway Safety Administration.
The effects of marijuana are also influenced by the terpene profiles of a given strain. For instance, citrus terpene profiles tend to be more stimulating, which may be the desired effect, or may contribute to someone feeling anxious.
It is important to know that not all marijuana is created equal. Unlike other prescription drugs, marijuana products aren't standardized and can vary considerably in quality, makeup, and dosage.
This variance may contribute to how quickly you feel the effects and what those effects are. THC can interact with alcohol, blood thinners, and anti-anxiety medications, so it's important to discuss your marijuana use with your doctor.